How was the idea of creating an "encuentrito" in a resort style hotel born?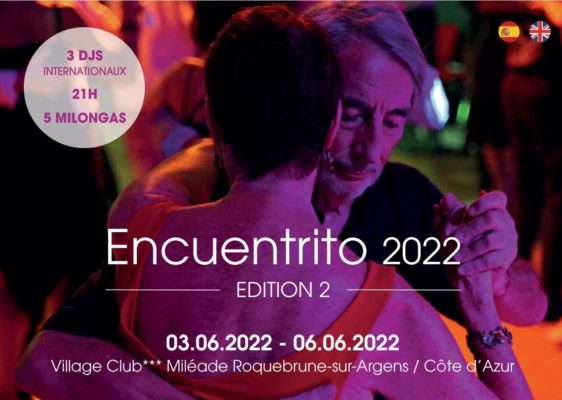 In October, 2017 the production manager of Mileade  (originally Vacanciel, renamed in 2021) asked me to imagine an ideal tango weekend for an individual or a couple.)
I listed the desired ingredients:
lots of time on the dance floor as well as time to explore the surrounding area
a good level of dance, respectful of the rules of living together, without being rigid
an ideal amount of participants maximizing the ability to make social connections
maximum diversity of countries represented and 100% parity respected allowing for individual as well as couples registrations (*)
comfort and enjoyment at all levels: booking process, accommodations, meals, dancing
(*) do not hesitate to use this partner search site that we recommend: https://partenairestango.danslesol.fr/
What are the advantages of this "encuentrito"?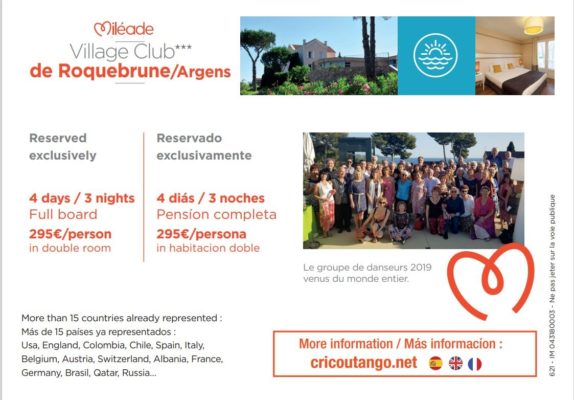 a place to stay that is totally reserved for us (from 2022) and therefore the possibility of adapted living hours
the price includes all milongas, meals and accommodation
total comfort and access to the hotel's amenities
all meals included in the price and the option of packed lunches for excursions
assistance available for transfers to and from the venue
a conviviality facilitated by our experience as organizers and by the reasonable size of the group: 150 participants
experienced DJs: Paola Pia (Italy), Myriam "La Cordobesa" (Argentina/France), CyberChris (France)
a team of 4 people with no other objective than to ensure your satisfaction, all logistics outside the ball being taken care of by the Roquebrune-sur-Argens team
More info about DJs?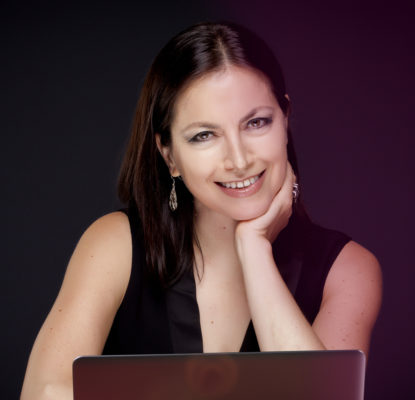 Paola Pia (Italy) will be performing on Saturday afternoon and  on Sunday evening for despedida
Paola has been dancing tango for 20 years. She has been a tango DJ since 2001 and works in the best milongas of Turin and other Italian cities. She is often invited to events, festivals, encuentros and marathons in Italy, France, Switzerland, England, Belgium and Greece. She likes to propose a very varied musical selection, going from the years 1930 to the years 1960 with in addition to the contemporary orchestras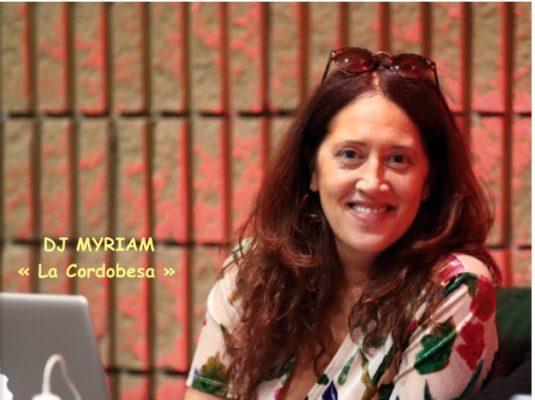 DJ Myriam "La Cordobesa" (Argentina/France) Myriam will make us dance on Saturday evening and Sunday afternoon
Myriam "La Cordobesa" was born in Cordoba, Argentina. Tango DJ for many years, she is also a tango dancer and teacher. Behind the decks, she offers us a musical journey from the 1920s to the 1950s, revisiting the golden age of tango with a "milonguero" approach.
Myriam promotes the alternation between energy and emotion with a program full of sensitivity and elegance.
For 7 years she has hosted the milonga "Más milongueros que nunca" in Toulouse, and also co-organizes Encuentros Milongueros.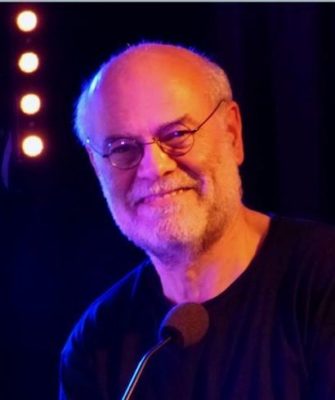 CyberChris (France), will play the opening night
Chris has been playing milongas for over 20 years. His DJ experiences are numerous: in addition to the animation of milongas on Montpellier and Nîmes, he is regularly invited in major French and European festivals. He is a true musicalist, knowing how to listen and understand the desires of the dancers so that all take a great pleasure to dance thanks to the quality of the music chosen
Chris is also the director of sound and light of the encuentrito
For more information, see the Q&A after the slideshow