THE ENCUENTRITO 2022 Edition 2  IS SOLD OUT
150 participants from 15 countries and 27 French departments, 100% parity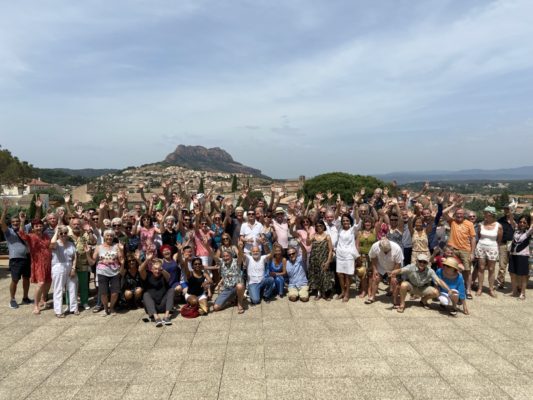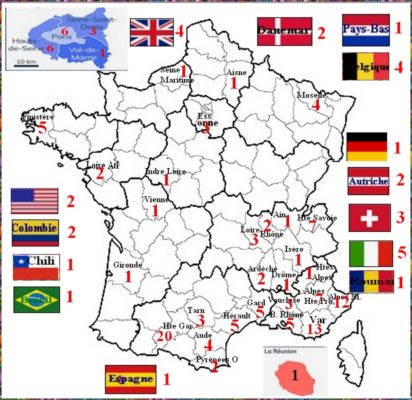 Why create an "Encuentrito"?
How was the idea of creating an "encuentrito" in a resort style hotel born?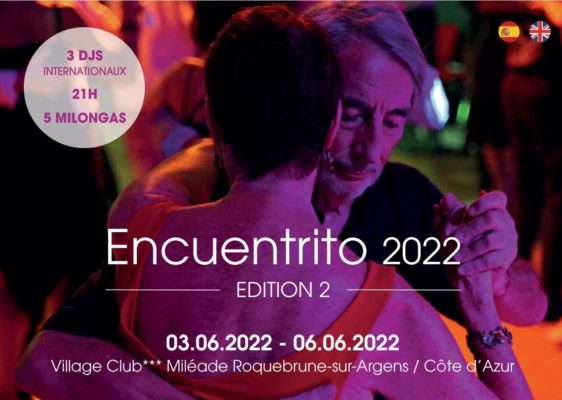 In October, 2017 the production manager of Mileade  (originally Vacanciel, renamed in 2021) asked me to imagine an ideal tango weekend for an individual or a couple.)
I listed the desired ingredients:
lots of time on the dance floor as well as time to explore the surrounding area
a good level of dance, respectful of the rules of living together, without being rigid
an ideal amount of participants maximizing the ability to make social connections
maximum diversity of countries represented and 100% parity respected allowing for individual as well as couples registrations (*)
comfort and enjoyment at all levels: booking process, accommodations, meals, dancing
(*) do not hesitate to use this partner search site that we recommend: https://partenairestango.danslesol.fr/
What are the advantages of this "encuentrito"?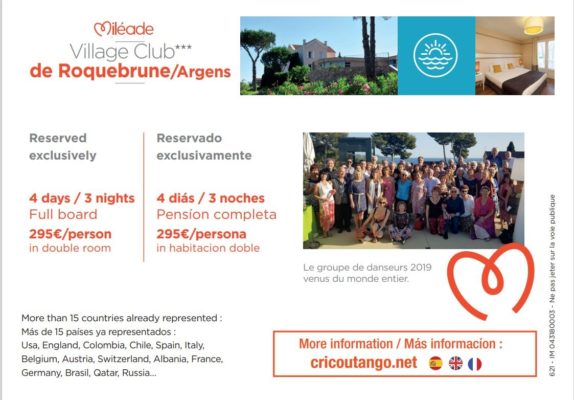 a place to stay that is totally reserved for us (from 2022) and therefore the possibility of adapted living hours
the price includes all milongas, meals and accommodation
total comfort and access to the hotel's amenities
all meals included in the price and the option of packed lunches for excursions
assistance available for transfers to and from the venue
a conviviality facilitated by our experience as organizers and by the reasonable size of the group: 150 participants
experienced DJs: Paola Pia (Italy), Myriam "La Cordobesa" (Argentina/France), CyberChris (France)
a team of 4 people with no other objective than to ensure your satisfaction, all logistics outside the ball being taken care of by the Roquebrune-sur-Argens team
More info about DJs?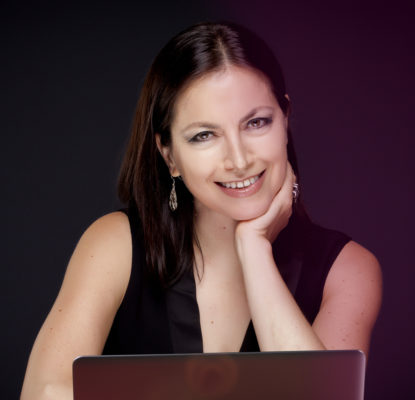 Paola Pia (Italy) will be performing on Saturday afternoon and  on Sunday evening for despedida
Paola has been dancing tango for 20 years. She has been a tango DJ since 2001 and works in the best milongas of Turin and other Italian cities. She is often invited to events, festivals, encuentros and marathons in Italy, France, Switzerland, England, Belgium and Greece. She likes to propose a very varied musical selection, going from the years 1930 to the years 1960 with in addition to the contemporary orchestras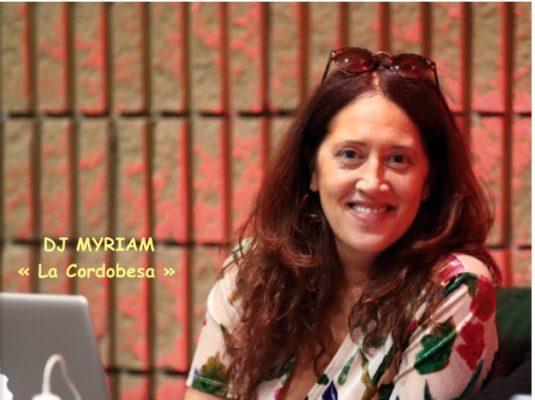 DJ Myriam "La Cordobesa" (Argentina/France) Myriam will make us dance on Saturday evening and Sunday afternoon
Myriam "La Cordobesa" was born in Cordoba, Argentina. Tango DJ for many years, she is also a tango dancer and teacher. Behind the decks, she offers us a musical journey from the 1920s to the 1950s, revisiting the golden age of tango with a "milonguero" approach.
Myriam promotes the alternation between energy and emotion with a program full of sensitivity and elegance.
For 7 years she has hosted the milonga "Más milongueros que nunca" in Toulouse, and also co-organizes Encuentros Milongueros.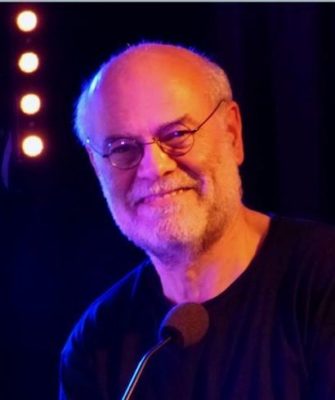 CyberChris (France), will play the opening night
Chris has been playing milongas for over 20 years. His DJ experiences are numerous: in addition to the animation of milongas on Montpellier and Nîmes, he is regularly invited in major French and European festivals. He is a true musicalist, knowing how to listen and understand the desires of the dancers so that all take a great pleasure to dance thanks to the quality of the music chosen
Chris is also the director of sound and light of the encuentrito
For more information, see the Q&A after the slideshow
Questions-answers
Questions answers
(updated version July 2019)
Who is this stay for? Can we register individually?
Our event is open to all tangueros and tangueras with a minimum of 4 or more years of extensive dance experience including festivals, lessons, encuentros etc .with the preference of leaders having six or more years of experience.
During this weekend, there will be no lessons, we come here to dance with as many partners as possible
In order to facilitate parity, it is recommended that leaders do not hesitate to register individually. Not surprisingly, we always have more requests from followers from all over Europe.
Each leader who registers individually allows us to confirm the registration of an experienced single follower who otherwise would not be able to register.
You may also register as a couple with the idea being to dance with other  partners during the milongas.
What did we choose the term "encuentrito" ? What can I expect at the milonga?
The term was chosen by the organizers to indicate that, as in traditional "encuentros", there are many hours of dance in the milonguero style which is only close embrace. In terms of registration, we allow dancers to register individually with the expectation they have adequate dance experience to facilitate a high level of enjoyment for all participants.
It is a traditional milonga in the sense that each tanda will consist of 3 musical selections (tangos, vals and classic milonga music will be played.) The choice of the music will include a broad selection of traditional and contemporary orchestras for everyone's enjoyment.
Close embrace and following the lines of dance will be the rule, as well as the courteous invitation to dance by exchange of glances ( the mirada and cabeceo).
The arrangement of the room will facilitate the mirada and the cabeceo, however the traditional division of men on one side and women on the other has evolved quite a bit in the past couple of years, (including in Buenos Aires) and we will be a bit more creative with the arrangement of the room.
Here, the spirit of openness and courtesy prevails, while seeking the best possible balance between leaders and followers and a wide variety of regions of origin of the dancers being represented.
Who are the organizers?
Vacanciel's professional staff will be in charge of accommodations, meals and all amenities at the facility.
For the tango part, 3 people and a Dj-sound engineer have joined forces to offer you an enhanced dance experience.
The four of us bring together vast experience in creating and managing festivals, milongas and encuentros in many countries in Europe, Argentina, Uruguay and in the US.
Our goal is to offer you a weekend of delightful milongas with the assurance of respect, comfort, conviviality and a good quality of dance.
Will there be sharing moments offered outside the milongas?
Yes! In addition to the milongas, based on participants' wishes, organizers will include other fun activities such as cocktail hour with musical quizzes, introduction to the choreography of the chacarera (and / or zamba), exchange of experiences on festivals or Buenos Aires milongas, etc …
Having the whole holiday village reserved for us allows  maximum flexibility in planning fun events.
Assistance will be offered to carpool to visit the surrounding area with the possibility of requesting a packed lunch the day prior.
Is the ballroom air-conditioned?
Yes !  In the case of need, it is available, however the ballroom is well ventilated and we will use fans as a first resort.
How to reach the holiday village ?
We are available to help you with transportation needs whether arriving by train or plane.
We will organize car-sharing and cost-shared shuttles from Les Arcs-Draguignan train station (people arriving by train or plane + train) and from the carpool car park at exit 36 Le Muy of the A8 motorway, these two meeting points being close to each other and located about twenty kilometers from Vacanciel.
If you want to carpool , we can connect you with other registrants whose journey is compatible with yours.
(special thanks to Laura Crown)