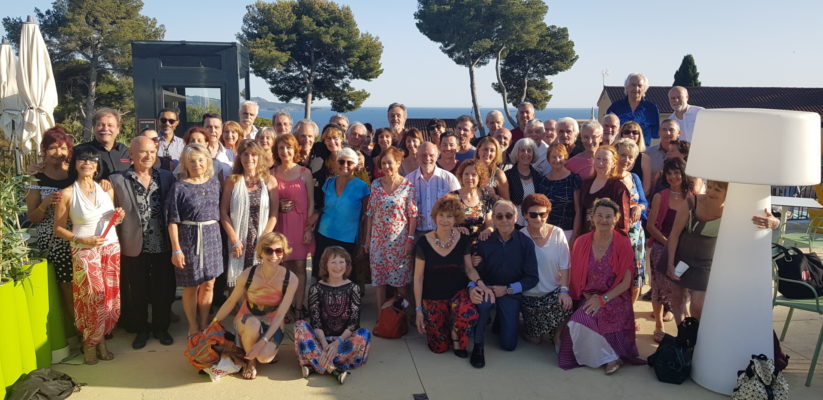 How was the idea of creating a "encuentrito" in a holiday village born?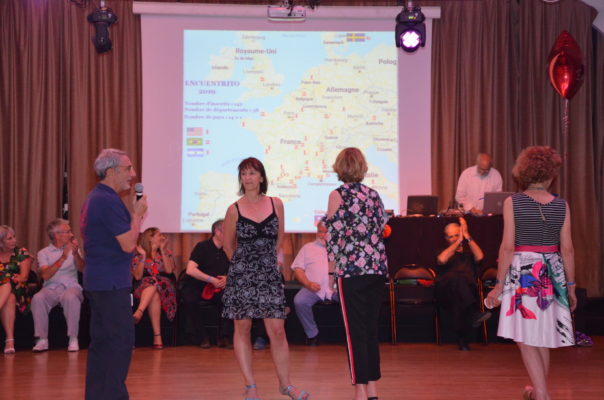 It all started with a dinner in October 2017 at Vacanciel in Roquebrune-sur-Argens (which became Miléade in 2021) where I was staying with my wife for a week of lessons + milonga.
While discussing with the person in charge of thematic stays, I came to brush the panorama of the tango events since the prácticas and milongas associative weekly or monthly until the most important festivals like Tarbes or Toulouse, while passing by the organized weekends around the arrival of a couple of teachers (course-ball-show) and of course the encuentros organized in circuit in which we often find the same dancers and the same DJs.
Having personally experienced all this, I explained what, in my opinion, are the positive and negative points of each context.
This manager then invited me to imagine the "ideal weekend" for which I would like to register with my partner or individually.
I have listed the desired ingredients:
many hours of prom but leaving me time for moments of sharing around a coffee or a swimming pool, or to explore the region
a good level of dance, respectful of the rules of living together, without being rigid
a sufficient number of participants while allowing you to get to know everyone, or almost, during the weekend
maximum diversity of countries represented and 100% parity between guides and guides effectively respected (*) while accepting individual registrations
comfort at all levels: booking, accommodation, catering, ball
(*) do not hesitate to use this partner search site that we recommend: https://partenaireestango.danslesol.fr/register/
This manager, partner of our festival Tangopostale, then asked me to put all this black on white, which I did.
Why did I then agree to set up a team with friends in order to create the first trip of this type when the presidency of Tangopostale still took up a lot of my time at the time?
Well, so that what I imagined would fall into place and above all because, unlike Tangopostale, Vacanciel (Miléade) could professionally take care of a large part of the logistics. What comfort for the organizers and for the dancers!
What are the strengths of this "encuentrito"?
in a single registration you book milongas, accommodation, meals, nice extras
a fantastic place to stay: comfortable rooms, facilities of the holiday village, "at the foot of the slopes" we would say in the mountains!
a flexible full board in the form of buffets (you can request a packed lunch the day before for excursions in this magnificent region, we organize carpooling for those who wish)
an easily accessible site: come by TGV, personal car, carpooling, plane, we will help you for the last few kilometers
a conviviality facilitated by our experience as organizers and by the reasonable size of the group: 140 registered maximum, i.e. 70 potential partners for each
experienced DJs: Céline Devèze, Cyber ??Chris, BYC Bernardo
a team of 4 people with no other objective than to ensure your satisfaction, all the logistics being taken care of by the Carqueiranne team
For more information, see the Q & A below, after the slideshow
Leatfletdetailed program        Leaflet holiday village Carqueiranne (french)

FULL IN 2019
ORIGIN OR REGISTRANTS