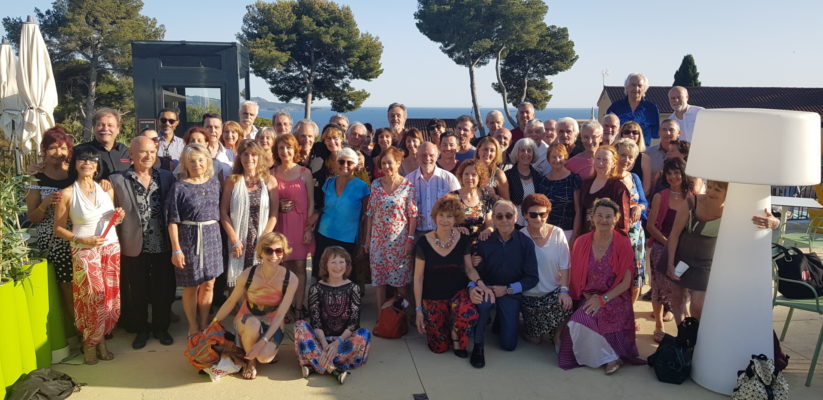 How was the idea of creating a "encuentrito" in a holiday village born?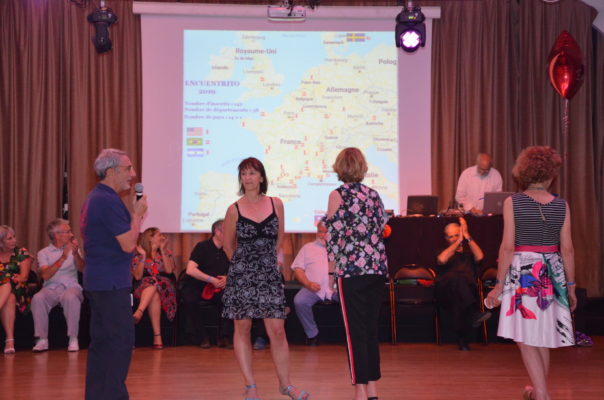 Everything started from an October 2017 dinner at the Vacanciel in Roquebrune-sur-Argens where I stayed with my partner for a week of classes + milonga.
While talking with a Vacanciel manager and his wife, I came to brush the panorama of the tango events from weekly and monthly associative prácticas and milongas to the most important festivals like Tarbes, through the weekends organized around the arrival of a couple of teachers (course-ball-show) and of course encuentros organized in circuit in which we often find the same dancers and the same Djs.
Having personally experienced all of this, I explained what, in my opinion, are the positive and negative points of each context.
This manager then invited me to imagine the "ideal weekend" to which I would like to register with my partner or alone.
I listed the desired ingredients:
many ball hours but giving me time to explore the region
a good level of dance, respectful of the rules of living together, without being rigid
a sufficient number of participants while making it possible to get to know everyone, or almost, during the weekend
comfort at all levels: booking, accommodation, catering, ball
This manager, who is also the interlocutor of Tangopostale to which our festival can be able to offer weeks of courses+milonga at the draws of the big parties, asked me to put all this black and white, which I fact.
Why did I then agree to set up a team with friends to create the first trip of this type while Tangopostale takes me a lot of time every year?
Well so that what I imagined is put in place and especially because, unlike Tangopostale, Vacanciel could support, professionally, the entire project.
What a comfort for the organizers we will be and for the dancers!
What are the advantages of this "encuentrito"? 
in one registration you book milongas, accommodation, meals, nice side-trips
a fantastic place to stay: comfort of the rooms, equipment of the holiday village, "at the foot of the slopes" would we say in the mountains!
a full board flexible buffet (you can ask the day before a packed lunch for excursions in this beautiful region, we will organize carpooling for those who wish)
an easily accessible site: come by TGV, personal car, carpooling, plane
a conviviality facilitated by our experience of organizers and by the reasonable size of the group: 120 registered maximum is 60 potential partners for each one
experienced DJs: Céline Devèze, Cyber Chris, BYC Bernardo
a team of 4 people with no other objective than to watch over your satisfaction, all the logistics being taken care of by the team Vacanciel Carqueiranne
For more information, see the Q & A below, after the slideshow
Leatfletdetailed program        Leaflet holiday village Carqueiranne (french)

FULL IN 2019
ORIGIN OR REGISTRANTS